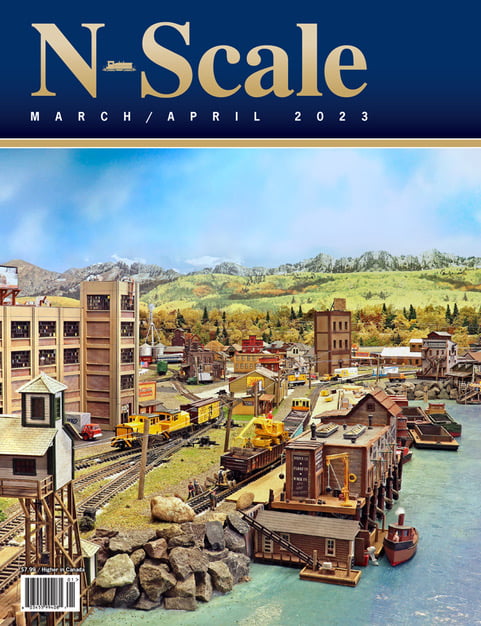 DIGITAL EDITION NOW AVAILABLE
---
30 Years of N-Scale Magazine
Now Available on CD.
IN THE CURRENT ISSUE
Once Upon A Waterfront
Part 1
by Dennis Murphy
Along the Line Series
Part 2: Switching
by Dan Lewis, MMR
Kit Bashing Simplified
by Dave Pomarenski
The Elm Park Loop
A Micro-Layout Built on a Shipping Skid
by Marc Pitanza
Building "Miniatur Wunderland" at home
by Dirk Vollmerhaus
---
On the cover: Busy... Busy... Busy. Ever since they built that new large ship dock, the traffic around the port has really picked up. Stuff seems to be coming and going all the time. With all that trans-loading freight, the rail line and also the rail-barge service has really been hopping! It looks like there will be plenty of presents under the tree this holiday season. You'll find this and more in Part 1 of Dennis Murphy's Once Upon A Waterfront, starting on page 14.